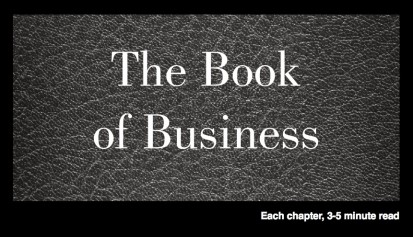 I wrote this book for students of business, and maybe students of human nature too.
I say students because, for better or for worse, the people covered in these few short stories, all of them clients, taught me a lot of what I learned on both topics.
It's a gallery of heroes, fools, visionaries and rogues who succeeded and failed on a grand scale. Some operated in the spotlight, but, like most of us, most toiled in relative anonymity.
In each story, I've offered up what I learned, but I hope readers will not get too caught up in that. Really, the main goal here is to entertain and amuse.
David R. Evanson