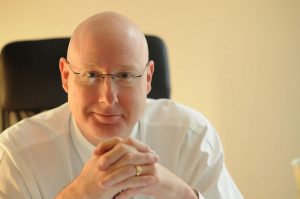 I have more than 25 years experience in finance, financial communications and financial journalism.  Early in my career I worked with a venture capital firm, then later at an investment banking firm with responsibilities in marketing, corporate finance and syndicate.
In 1988, I formed an investor relations firm, and by the time of my departure in 2003, had built it into the largest investor and public relations firm in the Philadelphia metropolitan region.  Throughout this period, I continued to write, and authored four books on economics and finance.
The last book, Where to Go When the Bank Says No, which was published by Bloomberg, earned a four and half star rating from the Wall Street Journal.  In addition, I was a columnist for Entrepreneur, Venture and Success magazines and was also published in Forbes, Barron's and Nation's Business.
I earned an undergraduate degree from Denison University with a dual major in mathematics and economics. Later, I earned a Master of Science degree in finance from Temple University in Philadelphia.