The term Flight To Quality is often heard on Wall Street, particularly when times are tough. Two exchange trades funds that embody this notion are: Invesco S&P 500® Quality ETF (SPHQ) and iShares Edge MSCI USA Quality Factor ETF (QUAL).
We're not recommending that investors purchase these funds. We do however find it instructive to look at the notion of quality through the lens of Wall Street, and to see what firms these funds hold, presumably because they rank high on a quality ranking.
Both funds, and there may well be others, hold stocks with the following characteristics: high returns on equity, low levels or debt, stable growth and earnings that have little in the way of adjustments or estimates. Notably, neither fund has delivered returns dramatically different from the market at large, but some investors might feel that could change if economic conditions deteriorate further.
The following companies are the largest holdings in both funds.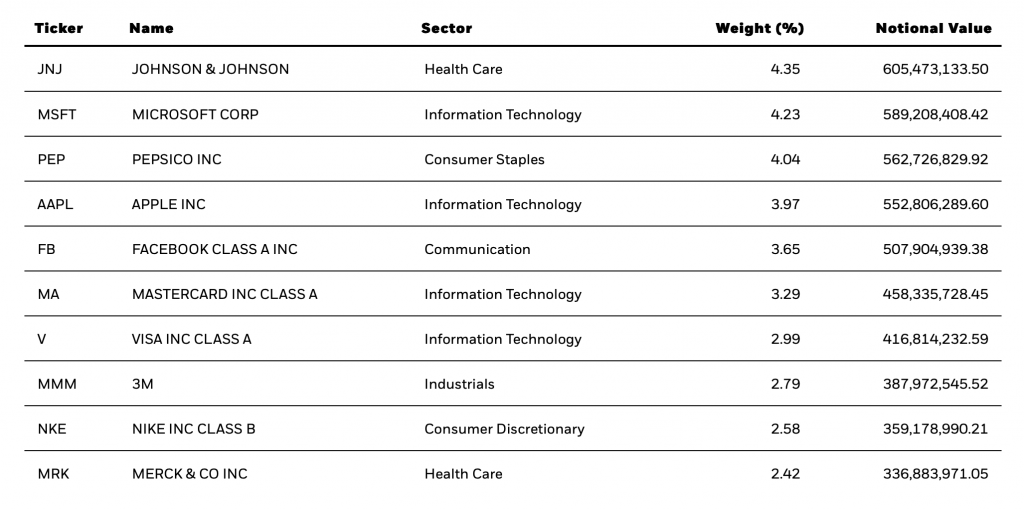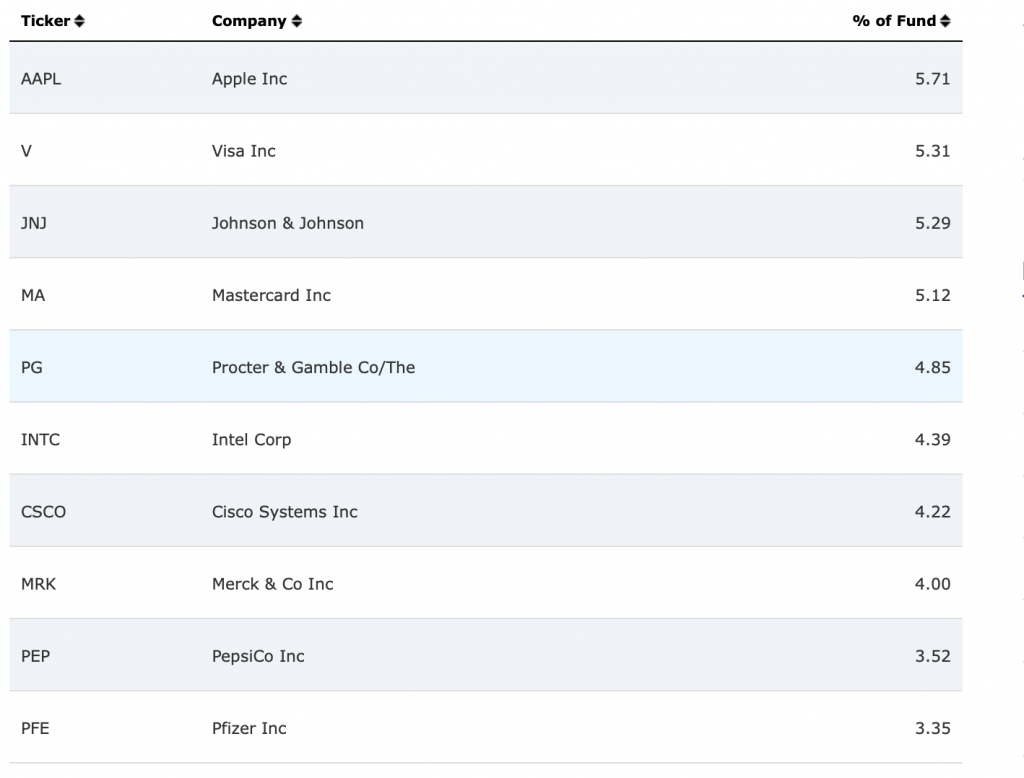 Sources:
https://www.invesco.com/us/financial-products/etfs/product-detail?ticker=SPHQ
https://www.ishares.com/us/products/256101/ishares-msci-usa-quality-factor-etf#/